Thank You For Ordering Dr. Pop's Secrets of Good Health eBook!
Please click the button below to access and download the ebook.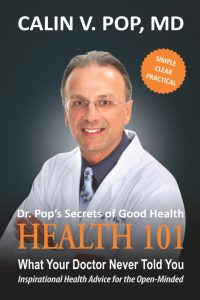 Thank you for ordering the Secrets of Health eBook! In this ebook there is a tremendous amount of great information you can put to immediate use.
One of the most important items for your health described in the book is a GREAT Multivitamin and multinutrient. The most recommended multi supplement, the flagship supplement of Dr. Pop arsenal is POWER SOURCE ONE - the best nutritional supplement you can find at a great discount.
It is the Ferrrari of nutritional supplements, it's one of a kind product. Money back guarranteed, you will absolutely love this one!
Please scroll to find out more about Power Source One offered now to you at a discount and take advantage of this special offer.
Again don't forget to access the ebook by clicking the button!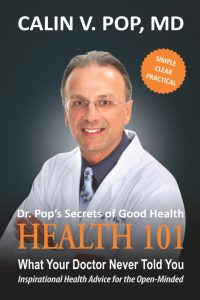 High Performance Supplements 
Medical Doctor Formula Based On Extensive Scientific Research 
Designed and Refined by Dr. Pop
HIGH PERFORMANCE DAILY SUPPLEMENTS 
Feel The Difference or Your Money Back!
We Know of No Supplement Brand Produced by Any Other Manufacturer Which Cost So Much To Blend and Produce. Our Exclusive Power Source One Formula Gives You Te Balance, Strength Effectivenes You Will Find In No Other Supplement At Any Price.
WHAT IS POWER SOURCE ONE?
Power Source One is a state-of-the-art, advanced nutritional supplement for everyday strength, energy and performance. Power Source One is a high impact, pharmaceutical strength, daily nutritional supplement, formulated, used and recommended by Dr. Pop.
It contains activated vitamins, minerals, anti-aging ingredients, anti-stress ingredients, plant extracts, amino acids, flavonoids, detoxifiers, modulators, antioxidants, and energizers. Contains all the daily supplements needed for GREAT health, energy and longevity.
WHEN YOU ABSOLUTELY NEED THE BEST
YES, When You Absolutely Need The BEST!
Choose Power Source One!
AWESOME FEATURES
Power source one is indeed special because of...
100% 30 Day Money Back Guarantee
Power Source One comes with a full 30 day Money Back Guarantee. If at any point within that time frame you feel it isn't for you, simply contact our customer service department and we'll promptly refund your purchase.  If you are like the rest of our customers, we know you'll absolutely love it.